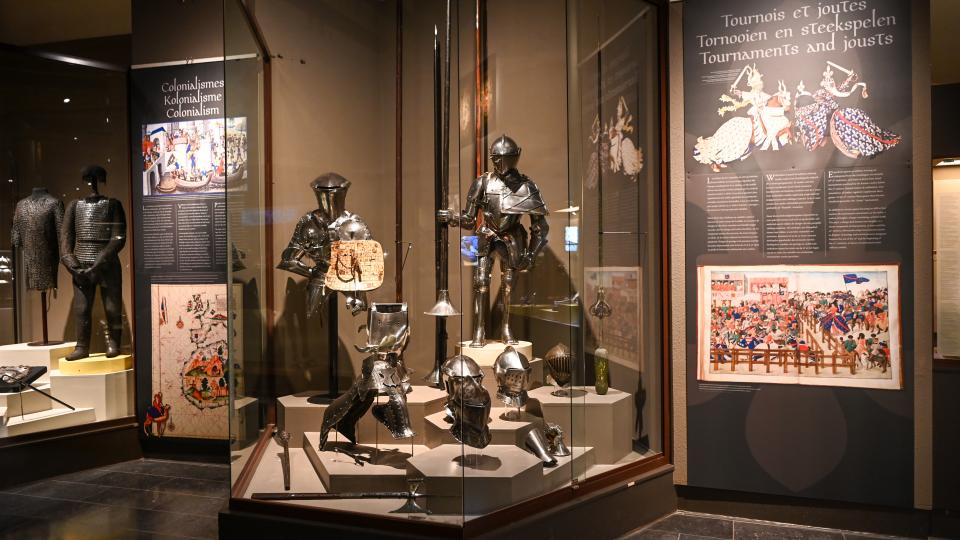 © Jérusalem Destercke-Hock
Twelve centuries of armament history
This gallery presents you with a spectacular collection of armour, swords and other medieval weaponry. The ensemble shows the evolution of armament between the 6th and the 18th centuries. Weapons are often state-of-the-art, and ancient weapons, whether edged weapons, early firearms or artillery, are no different in this respect.
Weapons were not deployed in warfare only. They were also used for leisure or as status symbols. The many hunting and tournament weapons in the set-up bear witness to this, as does, for example, the splendid child's armour you will find in this room as well.
The collection's absolute top pieces
The main attraction is of course the refurbished gallery, where the collection's absolute top pieces are on display in all their glory.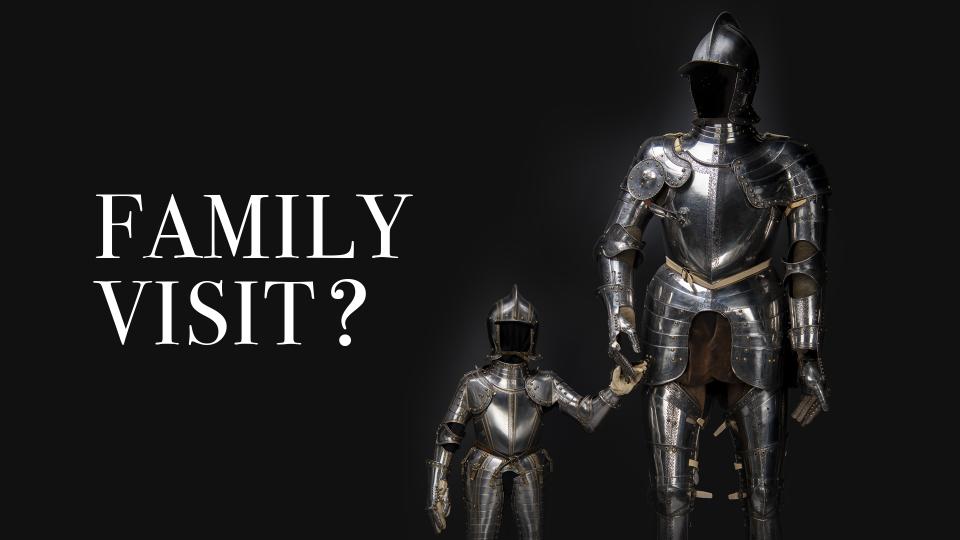 A unique promotional campaign...
The reopening of the Arms and Armour Gallery and the festive weekend have been widely advertised through a unique poster campaign, starting in late September. 
The campaign was based on a combination of contemporary cultural references (films, popular culture, games) and high-quality photographs of a number of top pieces from the Arms and Armour collection.
... And a festive opening weekend!
To celebrate the opening, the Military Museum has organized a festive opening weekend on Saturday 29 and Sunday 30 October. The entire museum was taken over by numerous re-enactors, who will introduce visitors to the various aspects of life between the 14th and 17th centuries.
Thanks to our visitors, the weekend was a huge success! For young and old alike, the marvel was total and absolute.